---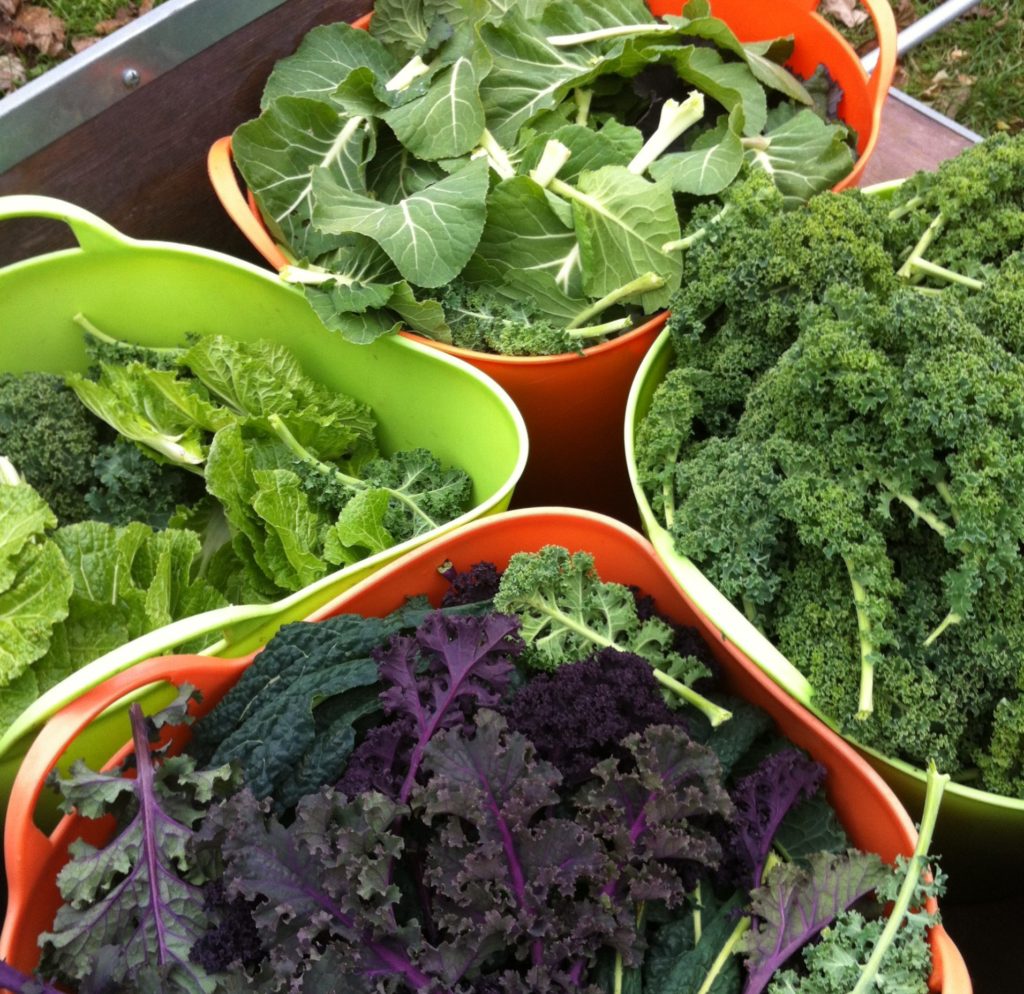 2022 Vegetable CSA Membership
CSA (Community Supported Agriculture) memberships to a season of Black Sheep Farm vegetables are now available! As a CSA member, you would participate in the risk of farming, benefiting from bounty and sharing in shortages.
A CSA membership would provide you with 8 large packages of farm fresh vegetables, every week over 8 weeks in September and October. You would be able to pick them up from locations close to your home or work. The total cost for a season is $400 ($360 for on farm pick up). To sign up, please email info@justblacksheep.com.
Membership period: September and October, 8 weeks
Total vegetable packages: 8
Payment: 2 installments or full payment at sign up
Minimum deposit due on sign up = $400
Remainder due mid-September = $200 ($160 for on farm pick up)
Payment Options: Cash, Cheque (payable to Brenda Hsueh) or Email money transfer sent to info@justblacksheep.com
Pick up locations and times will be determined once the locations of all interested members have been mapped for delivery logistics. Members will be contacted with delivery details, at which time the deposit of $200 is due.
Membership gets you more than just vegetables!
Expand your culinary habits with vegetables you may not have tried before!
Many of the vegetable varieties grown are heirloom types, rich in flavour, colour and history.
Access to special offers from other local/organic/eco-friendly/socially-conscious sources.
First access to the farm's non-vegetable offerings, such as lamb, eggs, yarn and lambskins.
Visit the farm to see how the vegetables are grown.
Why Black Sheep Farm?
Because we are actively working to fight climate change. This is one of our fundamental purposes.
Contribute to soil health by supporting a farm which prioritizes improving soil quality and life.
Minimize food waste, as many subscriptions offering customization require a large amount of stock on hand that may not all be consumed as a result.
Support small and local farms – so Ontario farmers can stay in business, contributing to Ontario's long-term food security.
Support ecological, non-industrial farming.
Support socially responsible practices and not just organic produce.
Receive farm fresh produce with little to no additional commute (close to home/office deliveries).
Experience the wonderful seasonality of Ontario produce.
Partner with Brenda, Skyler and Emma on their farm journey, becoming a member of Black Sheep Farm!
To sign up, please email info@justblacksheep.com.
FAQs
What is a CSA?
Community Supported Agriculture refers to a group of people supporting a local farm, with the growers and eaters sharing the risks and benefits of food production. Members pay before the season begins and receive regular shares of produce from the farm.
Where and when do I pick up my vegetable package?
There are different pick up locations throughout central Toronto, Mississauga, Brampton, Milton and Oakville. We will work out a mutually convenient location. For 2022, delivery day is Wednesdays. Farm pick up day is Tuesdays, from 4-6 pm. Timing of when your package will be available for pick up will be sent to you before the first pick up.
How do I remember that it's my delivery week?
You will be emailed on the Monday of your delivery week to remind you of the delivery and let you know what produce to expect that week.
What if I forget to pick up my package?
If you haven't picked up your package from the vegetable pick up location by 9 pm on your delivery day, your vegetables will go to the location host.
What if I'm away on vacation?
You can arrange for someone else to pick up your vegetables that week and let them enjoy vegetables fresh from the farm.
Do I get to pick the vegetables in my package?
In general, no. The package consists of whatever vegetables are available to harvest from the field that week. However, if there's a vegetable that you are allergic to or definitely cannot eat, we can accommodate you.
When can I visit the farm?
Normally, you can visit whenever we can arrange a mutually convenient time. However, given Covid-19 and through an abundance of caution, we will not be hosting farm tours/visits until there is more certainty regarding community transmission and long-term consequences of the disease. We hope to host the yearly Farm Open House this year, which would be on Sunday, Sep. 4, 2022. But this will not be confirmed until summer.
Why aren't you certified organic?
At the current scale of the farm, the cost to certify (~$400/year just for the inspection) is prohibitive. Also, all the farm's produce is going directly to members, who are all welcome to visit the farm to see how the farming is done, so there's no need to build trust via certification. Certification is definitely necessary for produce that is wholesaled to retailers and/or crosses provincial boundaries.
How are you different from other organic box delivery programs?
Everything in your Black Sheep Farm vegetable box is grown at Black Sheep Farm. Though early in the season, I do buy in local organic strawberries from a friend's farm, as they're just too good not to pass on to you. If you want to join a vegetable box program and support a farmer directly, then you should make sure you pick one from a farm. Many box programs buy in from different farms, locally and internationally, or large vegetable distributors, and are not run by farmers themselves. Black Sheep Farm's vegetable box is a CSA program, so you are directly supporting the farm and its farmers.
What's in a typical vegetable box/bag?
While this can vary considerably from season to season, to give you an idea of what to expect, in September you could get 1 lb fresh beans, 2-3 zucchini squash, 1-2 cucumbers, 1-3 lbs carrots/beets, 1 lb tomatoes, greens. At the end of the season, you could get a pie pumpkin, winter squash, 4 lbs carrots/beets/turnips/daikon, 1/2 lb stir fry greens, spring onions and fennel. This is the minimum that we aim for, so an abundant year would have extra in the packages.
2022 Delivery Locations
Black Sheep Farm's vegetable CSA program delivers to various pick up points in downtown and north Toronto, Milton, Oakville, Brampton and Mississauga. For those local to the farm, there is also a farm pick up.
Depending on your pick up location, your vegetables will either be in a bin with a lid (usually suburban locations) or reuseable shopping bag (downtown Toronto deliveries). For bin deliveries, please bring bags/boxes with you so you can take the vegetables out of the box to bring home with you, leaving the empty box behind.
2022 Vegetable List
September:
-Beans
-Beets
-Bok choy
-Cabbage
-Carrots
-Chard
-Cucumbers
-Edamame
-Eggplant
-Kale
-Kohlrabi
-Lettuce
-Onions
-Peppers (sweet)
-Spring onions
-Sugar snap peas
-Tomatoes
– Zucchini squash


October:
-Beets
-Bok choy
-Bunched Asian Greens
-Cabbage
-Carrots
-Chard
-Collard greens
-Daikon
-Edamame
-Fennel
-Kale
-Kohlrabi
-Lettuce
-Onions
-Pumpkins
-Radish
-Stir fry mix greens
-Jerusalem artichokes
-Turnips
-Winter squash