---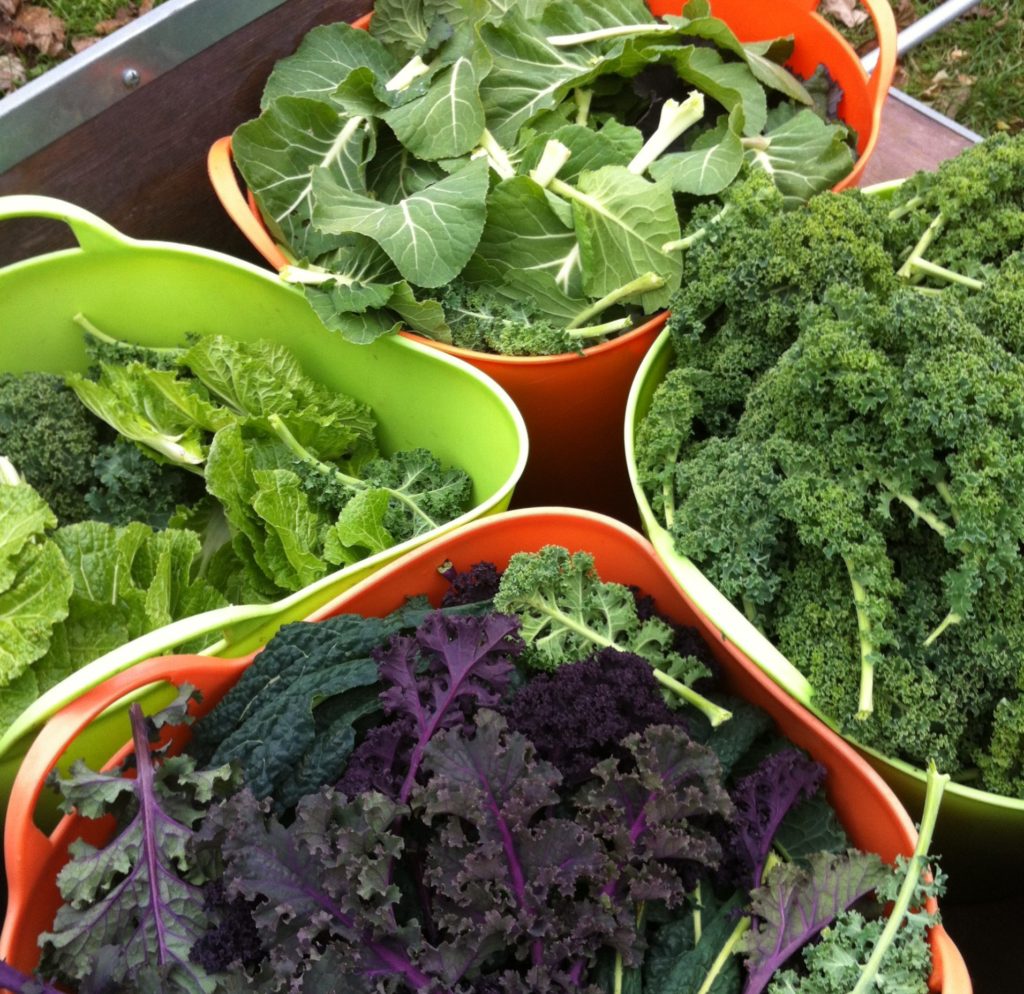 Vegetable CSA Membership
CSA (Community Supported Agriculture) memberships to a season of Black Sheep Farm vegetables are no longer available. While Brenda has grown vegetables for CSA members for 14 seasons, 2022 was her final season market gardening.
The future of the 1 acre market garden area is currently in limbo. We hope to find a farmer(s) who would like to farm on this plot in the years to come.
FAQs
What is a CSA?
Community Supported Agriculture refers to a group of people supporting a local farm, with the growers and eaters sharing the risks and benefits of food production. Members pay before the season begins and receive regular shares of produce from the farm.
When can I visit the farm?
Please email the farm at info@justblacksheep.com to schedule a visit.

Why aren't you certified organic?
At the current scale of the farm, the cost to certify (~$400/year just for the inspection) is prohibitive. Also, all the farm's produce is going directly to members, who are all welcome to visit the farm to see how the farming is done, so there's no need to build trust via certification. Certification is definitely necessary for produce that is wholesaled to retailers and/or crosses provincial boundaries.
Delivery Locations
These will be determined if/when a new vegetable farmer(s) starts at the farm.
Past Vegetable List
September:
-Beans
-Beets
-Bok choy
-Cabbage
-Carrots
-Chard
-Cucumbers
-Edamame
-Eggplant
-Kale
-Kohlrabi
-Lettuce
-Onions
-Peppers (sweet)
-Spring onions
-Sugar snap peas
-Tomatoes
– Zucchini squash


October:
-Beets
-Bok choy
-Bunched Asian Greens
-Cabbage
-Carrots
-Chard
-Collard greens
-Daikon
-Edamame
-Fennel
-Kale
-Kohlrabi
-Lettuce
-Onions
-Pumpkins
-Radish
-Stir fry mix greens
-Jerusalem artichokes
-Turnips
-Winter squash